Donate to AFRMA, Inc. and the National Air Defense Radar Museum
NADRM's parent, the Air Force Radar Museum Association, Inc. (AFRMA) is a 501(c)(3) non-profit Ohio corporation. Donations are 100% tax-deductible. Our IRS Tax ID is available upon request.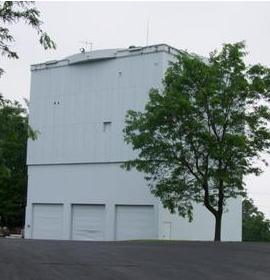 Our day-to-day financial needs are fairly modest, and are fairly well supported by our membership program. However, we are trying to accumulate the necessary funding to rehab our AN/FPS-26 radar tower home and get the museum into its home, and your donations no matter the size are certainly welcome, so we've tried to make it easy. You may click the button below to donate by credit card, using the PayPal secure service.
... or you may simply send a check to:
AFRMA/NADRM
2280 SR 540
Bellefontaine, OH 43311

Thanks in advance!